Smart Aluminium Tilt and Turn Windows
Modern performance within an inherently modern style
One of the industry's most contemporary window styles suited to most commercial and domestic applications, aluminium tilt and turn windows combine innovative design with an inherently robust and durable material. Available in single or double sash, side hung open out casements, all deliver impressive thermal retention qualities and seamless function.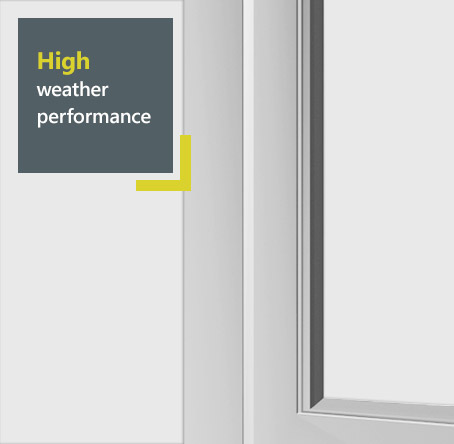 Smart Aluminium Tilt and Turn Window Specification
Called 'Smart' for a reason, windows made from this design are strong, insulated and highly durable – without compromising on aesthetics.
Strong and durable aluminium window system
Range of configurations
Available in a range of colours including any RAL colour
Can achieve U-value of 1.5W/m²K
Both internally beaded and externally beaded options available
High weather performance stripping to prevent air and water ingress
Downloads:
Download Smart Commercial Brochure
Download Smart Colour Guide
Energy efficient, durable, with slim sightlines
Our entire range of Smart Aluminium Tilt and Turn Windows are engineered using the Alitherm system to ensure a high quality result every time. The system utilises Smart's renowned polyamide thermal break technology which, when combined with Pearl Trade's manufacturing techniques, allows each unit to create a barrier between the cold air outside and the warm air inside. U-values as low as 1.5W/m²K are easily achievable, letting customers save energy and retain heat as a result.
Such high levels of thermal retention never compromise the system's natural ability to be "tilted" and "turned" flexibly so as to allows rooms of any size to be ventilated efficiently. The system's impressive strength combine with ultra slim sightlines to compliment an already contemporarily finished design, flooding rooms with lashings of natural light and air whenever desired by the end user.
Customisable tilt and turn windows to suit any style or preference
We have the means to manufacture and supply Smart Aluminium Tilt and Turn Windows in a generous selection of standard and non-standard colours to cater for almost every property style and homeowner preference. Metallic and dual colour options allow for further opportunities in which to make your product range stand out, with Alchemy anodise effect finishes remaining exclusively available with Smart aluminium products.